BECOME AN ERA CHAIR HOLDER
MOBILIsE
ERA Chair
MOBILIsE ERA CHAIR
MOBILIsE
ERA Chair
The MOBILIsE project will boost the translation of the design of new molecular targets to the application of diagnostic tools and therapies addressing major health challenges, with particular focus on cancer, infection, neurodegenerative diseases, and tissue repair/regeneration, all of which are studied and explored at i3S.
As such, MOBILIsE aims to recruit an outstanding researcher to be ERA Chair Holder, who will establish in the institute an internationally competitive group in Molecular Bioengineering focused on precision medicine technologies, namely in molecular-targeted diagnosis and therapies. This new group is also expected to create the MOBILIsE hub, a synergic and cohesive research environment among key stakeholders (academy, research institutes, clinicians, and industry) in the Porto region.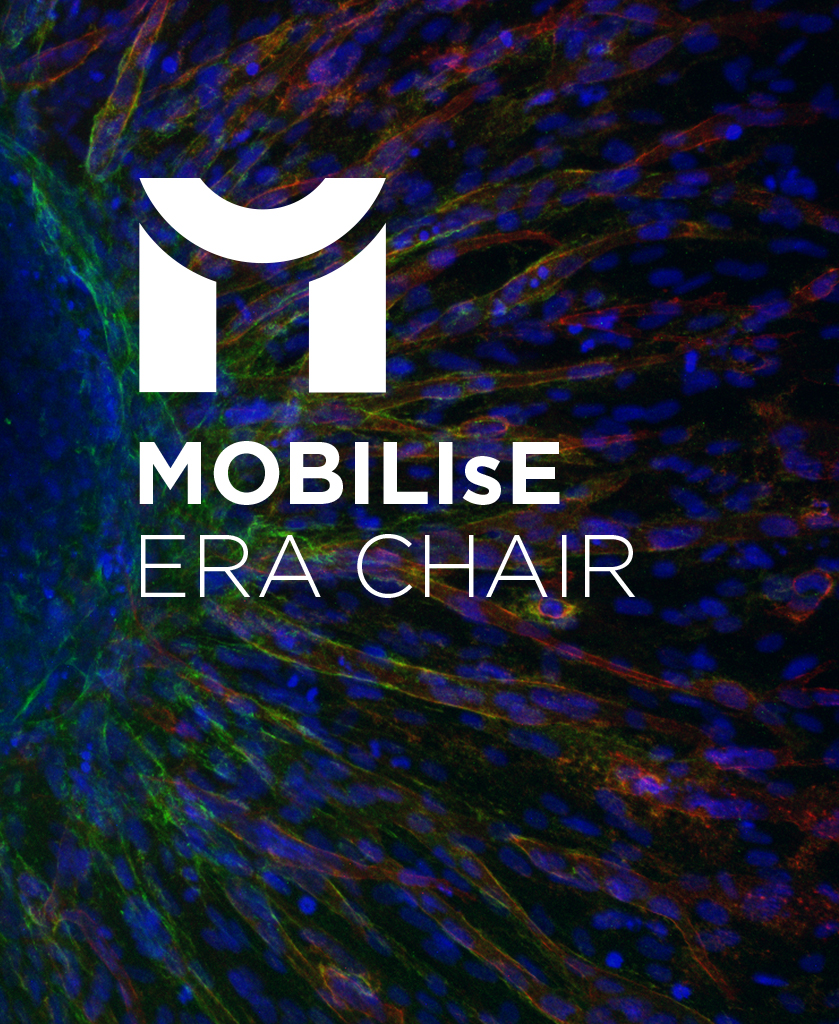 MOBILIsE ERA CHAIR
MOBILIsE ERA Chair Holder
Offered Conditions
We are looking for an established researcher with an international reputation to lead new research avenues in Molecular Bioengineering, mostly focused on precision medicine technologies, namely in targeted therapies and molecular diagnosis. Senior scientists looking for a tenure-track position in Molecular Bioengineering and fitting the requirements are invited to apply. The selected MOBILIsE ERA Chair Holder will have full freedom to make appropriate resource allocations as leader of a new research group, as well as the following conditions to conduct their work:
The ERA Chair Holder may be considered for a permanent position based on performance evaluation.
MOBILIsE ERA CHAIR
ERA Chair holder
conditions to apply
The selection committee is welcoming applications from candidates with:
The successful applicant will be expected to commit to the position for the grant's full duration.
The recruiting process will be conducted following the Portuguese labor code, and selection criteria that prioritise merit and transparency, as well as a non-discrimination and equal access policy.
KEY DATES
Application opening/announcement: 1st February
Application deadline (preliminary): 15 September 2021
For further information, please contact us at erachairs@i3s.up.pt