BECOME AN ERA CHAIR HOLDER
ImmunoHub
ERA Chair
IMMUNOHUB ERA CHAIR
ImmunoHub ERA Chair

Infection and Immunity
Despite the existence of an established critical mass studying Infection and Immunity at i3S, our research profile and visibility are modest at an international level. Furthermore, research in key areas of importance to the institute, such as Immune Development, Inflammation, Immunological Memory, Tumor Immunology, Immune Pathogenesis, is lacking. ImmunoHUB will be central to allow i3S to recruit a prominent scientist and team working in these topics and, therefore, close these gaps. By assembling an exceptional core team, ImmunoHUB aspires to develop an international platform of excellence and innovation in the field of Immunology in Porto.
ImmunoHUB aims at fostering our international competitiveness and attractiveness in terms of research, quality of publications, innovation, successful fundraising and advanced training. 
The ERA Chair Holder and team will benefit from the existing critical mass and from our scientific, managerial and administrative structures.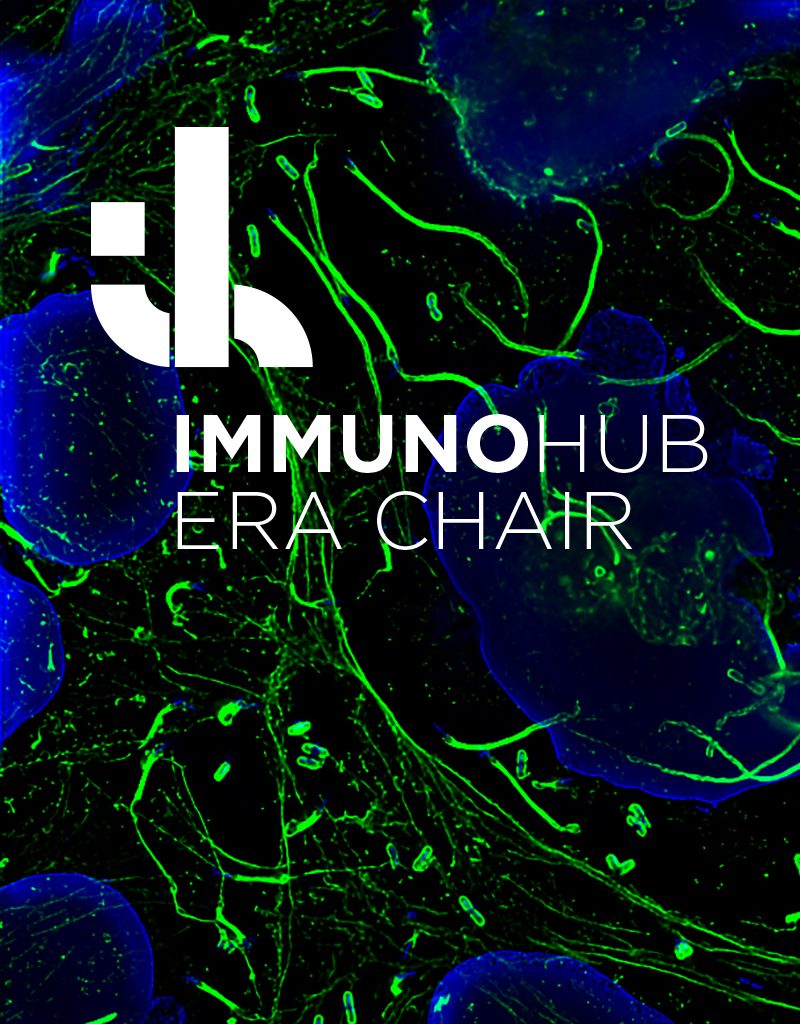 IMMUNOHUB ERA CHAIR
ERA Chair holder
offered conditions
As a highly relevant contributor to the advancement of the i3S strategy on Infection and Immunity, ImmunoHub is prepared to offer the conditions for the ERA Chair Holder and team to thrive:
IMMUNOHUB ERA CHAIR
ERA Chair holder
conditions to apply
The selection committee welcomes applications from candidates fitting the following requirements:
The successful applicant will be expected to commit to the position for the grant's full duration.
The recruiting process will be conducted following the Portuguese labor code, and selection criteria that prioritise merit and transparency, as well as a non-discrimination and equal access policy.
KEY DATES
Application opening/announcement: 1st February
Application deadline (preliminary): 31st May 2021
Results: no later than 31st July 2021
Estimated start date: September 2021
For further information, please contact us at erachairs@i3s.up.pt